Father's movements before fatal Redcar fire investigated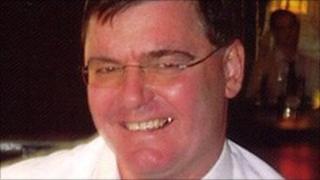 Police are trying to piece together the movements of a man before he died in a fire which also killed his daughter.
Philip Braithwaite, 49, and his daughter Jessica, seven, died after the blaze at their home in Hawthorn Road, Redcar, on 2 May, bank holiday Monday.
Police launched a murder inquiry and said Mr Braithwaite's wife Christine, 51, was a witness in the "tragic case".
Officers said Mr Braithwaite went out in his white Mazda hours before the fire and want to know where he went.
No-one else is being sought in connection with the blaze and Mrs Braithwaite was not at home at the time, police said.
Mrs Braithwaite's other daughter, Catriona, nine, is still critically ill but stable after the fire.
Police said the fire was started in the lounge of the house and that it spread quickly.
Mr Braithwaite and Jessica were on the first floor.
Det Sgt Paul Husband, of Cleveland Police, said: "Specially-trained family liaison officers are supporting Mrs Braithwaite who is a key witness in this tragic case."