Middlesbrough mother's pride over son's organ donation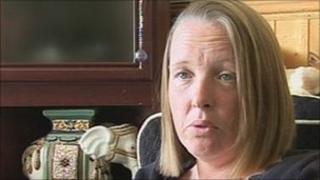 The mother of a boy who was knocked down and killed by a joyrider in Middlesbrough has told how his organs were used to help others.
Clare Conroy had to make the decision about donating her eight-year-old son Daniel's organs when he was hit by a car while playing with friends in 2006.
Five years after his death, she has told how his organs were used to help four people, including two babies.
She said it made her very proud of her son.
Daniel was in Riverside Park in May 2006 when he was struck by the wing mirror or a car driven by 16-year-old Ashley Lindo.
Daniel never regained consciousness and died nine days later.
Ms Conroy said following his death, she was asked about donating his organs.
She said: "Daniel would help anyone. And I automatically went 'yeah, that's it'. Daniel would be so proud to help anyone and he has done.
"It even makes me more proud of him."
'Given a gift'
She found out who the organs had gone to and recently one of the families has been in touch to say thank you.
Ms Conroy said: "It was a hard decision and it would be a hard decision for any parent. But at the end of it, it's a gift for other people who have got a chance to get on with life.
"Daniel's given a gift to them."
In August 2006, Lindo, of Orwell Street, Middlesbrough, was sentenced to three years' detention after pleading guilty to causing death by dangerous driving.
He served half his term and was released in November 2007.
In March 2009, he was sentenced to 23 months in a young offenders institution for aggravated vehicle-taking.