Police cleared in probe into Suzanne Holdsworth jailing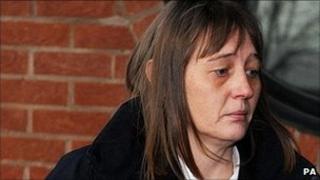 An inquiry has dismissed claims Cleveland Police failed to properly investigate a toddler' s death which led to a woman being wrongly jailed.
Suzanne Holdsworth spent three years in prison for the murder of two-year-old Kyle Fisher in Hartlepool in July 2004, who she was babysitting at the time.
She was freed after a retrial in 2008 when it emerged Kyle suffered a fit.
An Independent Police Complaints Commission (IPCC) probe dismissed claims officers withheld evidence.
Ms Holdsworth was said to have hit Kyle's head against a banister at his Troutpool Close home on 23 July 2004.
However, doubts were raised when it emerged Kyle's brain had abnormalities which predisposed him to epilepsy and the conviction was quashed.
The IPCC inquiry focussed on claims by Ms Holdsworth and her partner Lee Spencer that officers failed to fully examine her version of events as well as Kyle's previous medical history.
While the IPCC said there were lessons to be learned for the Cleveland force with regard to forensic evidence gathering and record keeping, it said there was no collusion to withhold evidence.
IPCC Commissioner Nicholas Long said: "Nobody can give back the time Ms Holdsworth has lost through her imprisonment and the incredibly stressful experience she has endured.
"But I do hope the investigation has provided answers to the questions and helped explain the actions the police took."
In a statement Cleveland's chief constable Sean Price refused to offer Ms Holdsworth an apology.
He said: "I accept this has been a stressful time for Ms Holdsworth and her partner.
"However I do feel that all issues in relation to the police investigation have been answered and I hope that they can both start to move on with their lives.
"The most tragic aspect of this case has been the death of a two-year-old boy, who had his whole life in front of him and we should not lose sight of this."
Ms Holdsworth has since moved to Yorkshire with her partner.