Middlesbrough Council to tackle pothole problems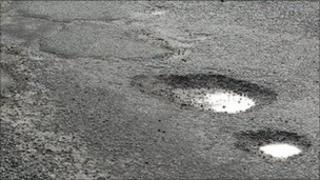 Middlesbrough now has a pothole hotline, made possible due to £247,000 of funding to bring the town's roads back to a good condition.
Cold weather over the last two winters has caused unprecedented damage to roads in Middlesbrough and beyond.
Middlesbrough Council has begun a three-month campaign to address the issue and mend the worst potholes across the town.
Locals can report potholes in their area by calling a freephone helpdesk.
It is hoped the crackdown will improve the general condition of roads across the borough and in turn help to lessen the damage which will result during the coming winter months.
Problem areas which in the past have required numerous repeat repairs will be identified and included in a planned patching programme to return them to an "as new" condition.