Stockton churchgoers help their neighbours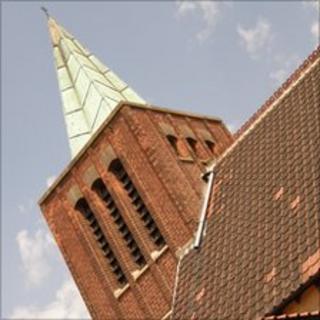 Churchgoers from All Saints' Church in Stockton are giving up time from their holidays to help residents in their community for free.
About 40 people have volunteered to carry out tasks for their neighbours.
They will be doing everything from gardening and decorating houses, to simply keeping residents company among the 1,270 households in the Preston-on-Tees parish.
The project will run from 11 July to 23 July.
For the project the church asked for requests from those in the parish on what they would like help with.
They received a wide range of needs including help with overgrown gardens to problems with curtain fittings and the assembly of a garden shed.
All Saints' Minister John Lambert said: "It's about making connections with the community, society can be very fragmented and a lot of what the church is about is loving our neighbour.
"We are a community-based church and a focus for the community and we try and do anything to bring people together."
Rubbish picking
Volunteers will also serve free tea and coffee at busy bus stops and some will simply keep their fellow residents company for a few hours.
A youth group from the church have also volunteered to pick up rubbish in Preston Park and on the streets within the parish.
The minister said: "Some people feel they wouldn't have the money, and to have people they can trust who are local and who are friends and neighbours is wonderful.
"It's an opportunity to get to know people in the community."
The work will be carried out using money from donations received from people in the parish.