Injured tourist Daniel Moore awakes from coma in Sydney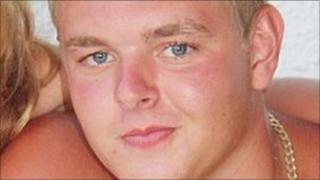 A Teesside man found critically injured in a Sydney street has awoken from a coma after undergoing surgery for a fractured skull and internal bleeding.
Daniel Moore, 21, of Marske near Redcar, was found unconscious in the Manly area of the city on 26 June.
A taxi driver is helping Australian police with inquiries into the suspected hit-and-run incident.
Mr Moore's family, who flew out to be at his bedside, said he had regained consciousness and was now stable.
His mother Valerie Rutters said: "It was beyond our wildest dreams. He was actually awake.
"But he is very, very, confused and very upset and disturbed."
Taxi examined
His father Robin Moore added: "It's brilliant. Absolutely marvellous.
"The first step was when he opened his eyes and then to get the ventilator out and for him to be talking is magical."
A spokesman for New South Wales police said officers were waiting until Mr Moore's condition improved further before attempting to interview him.
The 29-year-old taxi driver's vehicle is being examined by forensic experts.
Mr Moore, who has been living and working in Sydney for two years, continues to be treated at the Royal North Shore Hospital.