Barnard Castle mayor gets 12-month local pub ban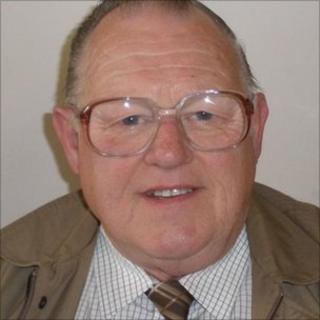 A mayor has been banned from almost every pub in his town after a long-running row with a local landlord.
Councillor Tony Cooke, mayor of Barnard Castle, has had a 12-month ban imposed on him by the Teesdale Pub Watch.
It happened after he was allegedly rude to staff at the Beaconsfield pub while buying a pint of shandy.
He offered an apology for any perceived slight after the incident almost exactly a year ago, but publicans Andy and Sue Hill did not accept it.
The decision was taken at a meeting of the Pub Watch scheme on Wednesday where the majority of the 20 members voted in favour of barring Mr Cooke for a year.
A spokesman for Barnard Castle Town Council said: "The town council is extremely disappointed to learn of Pub Watch's decision.
"It is of serious concern that the decision was based on an alleged incident of exactly a year ago and that Pub Watch presumably chose to reach their decision without receiving any evidence from or on behalf of Councillor Cooke."
The council said the mayor may appeal against the ban once he has formally received a letter from the scheme informing him of its decision.
A Durham Constabulary spokeswoman said: "The Pub Watch scheme is run by licensees who make their own decisions about matters relating to crime and disorder on their premises.
"This incident occurred a year ago and was brought to Wednesday's meeting by a town publican.
"The decision to bar the mayor for 12 months was taken by the members who were present and the matter has at no time been subject to police investigation or enquiry.
"The police do not make decisions about who is excluded from the Pub Watch scheme and do not vote."