Durham Bishop talks openly about religion in new film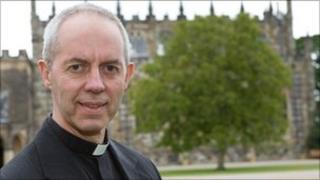 The Bishop Designate of Durham, the Very Reverend Justin Welby, provides insights into his beliefs and his recent appointment in a new film.
During a series of interviews he also explains his approach to controversial subjects facing the Church.
The Bishop Designate was formally announced on 2 June and talks in the film about his plans to renew an interest in the Church of England.
The current Dean of Liverpool also explains what led him to serve God.
The film is available on YouTube - Unveiling A New Bishop of Durham.