Middlesbrough Council boost for Teesside University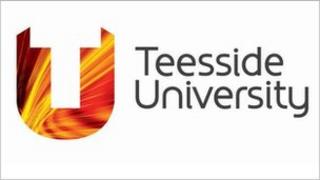 Middlesbrough Council has announced plans to work with Teesside University to develop its future in the town.
Proposals include a new pedestrian square at the heart of the campus, a new teaching and conference building and enhanced student accommodation.
The university employs 1,479 full-time and 650 part-time staff.
A report to the council described it as a "fundamental foundation" of the economy of Middlesbrough and the wider Tees area.
A jointly-funded multi-storey car park is also being proposed.
Kevin Parkes, the council's director for regeneration, said in the report: "[The university] draws talent and aspiration into the town for higher education and some of these former students stay to be the future wealth generators in Teesside.
"Students also use their spending power within the local economy and in particular help support significant components of the town economy."