Daniel Moore, tourist injured in Sydney, 'not attacked'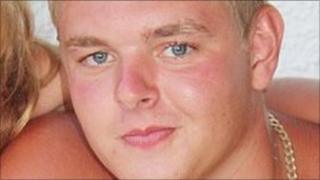 Police in Australia have said that they no longer believe a Teesside man discovered critically injured in a street in Sydney was attacked.
Daniel Moore, 21, was treated for a fractured skull and internal bleeding after he was found in the Manly area of the city on 26 June.
He has since been able to return to his family home in Marske.
New South Wales Police said it was thought he had been injured by a fall on to the road.
A spokesman said: "Mr Moore's injuries are likely to be caused by direct contact with the roadway.
"Assault by another person, by a weapon or by a vehicle, has been excluded at this time."
He added that the investigation was continuing, and made a renewed appeal for witnesses or anyone with information to come forward.
Mr Moore had been living and working in Sydney for two years.