Fall in Darlington anti-social behaviour incidents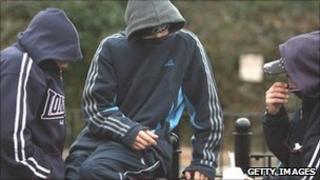 Campaigns to curb anti-social behaviour in Darlington have been successful, with a 15% fall in incidents, the council has said.
Its figures show that from June 2010 to June 2011, there were 9,552 cases, compared to 11,280 the previous year.
The largest fall was in incidents of youth-related anti-social behaviour, from 4,191 to 3,258 - a drop of 22%.
The drop is thought to be the result of initiatives by town's Community Safety Partnership schemes.
These include a crackdown on underage drinking and the promotion of youth activities during the summer months to prevent youngsters becoming bored.
Bill Dixon, leader of Darlington Council, said: "Anti-social behaviour blights people's lives and we are working hard to crack down on this type of crime as well as tackling the causes of the problem.
"The figures are encouraging but we know there is more work to be done and we will continue to work with our communities to make Darlington a better, safer place to live."