Darlington residents move into first new council homes for 25 years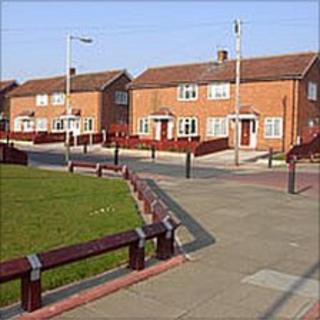 Residents have begun moving into the first new council homes to be built in Darlington in 25 years.
Darlington Council was awarded £3m from the Homes and Communities Agency (HCA) and matched the project funding with a further £3m of its own money.
Sixty-five new homes have now been completed including 10 apartments in Dinsdale Close and 13 houses in Richmond Close.
Property features include solar panels and rain water harvesting.
Neil Cawson, investment and regeneration manager at the HCA, said: "Warm, energy-efficient and less expensive to run, these are good quality homes for local people.
"Our work is all about helping local authorities to tackle local needs and this scheme is a great example of that local approach in action."
Veronica Copeland, Darlington Council's cabinet member for adult social care and housing, added: "I am delighted that residents have the keys to their new homes, which are some of the first new council houses in Darlington in 25 years."