More electric car charging points for Middlesbrough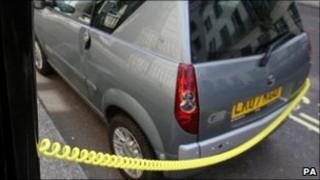 The number of electric car charging points in Middlesbrough is being extended.
The town currently has six charging points and council bosses have pledged to install a further two.
Four are in the Zetland and Captain Cook Square car parks. Two more can be found in Cargo Fleet Lane and at Teesside University.
Middlesbrough Council is to provide a further two charging points at Boho One in Bridge Street West.
A council spokesman said: "We are making the charging bays available free for electric vehicle owners with an advisory maximum stay of two hours.
"Middlesbrough Council is committed to actively promoting alternative and sustainable modes of transport across the town, and the North East region."
The government is support a scheme to provide charging points in the North East, Milton Keynes and London until 2013.
There is also due to be funding for five additional projects in Northern Ireland, Scotland, Greater Manchester, the Midlands and the East of England.