Doors open on Hartlepool College of Further Education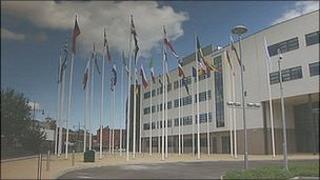 The new £53m Hartlepool College of Further Education has opened its doors to the public.
It features a wide range of courses including sports science and hair and beauty courses.
Building work on the college in Stockton Street, started in October 2009 after the original £62m plans were revised.
It was one of only 12 projects, out of 144, approved after a Learning and Skills Council (LSC) funds shortage.
Michael Bretherick, principal and chief executive, said: "The new Hartlepool College stands on the site of our traditional campus on Stockton Street in the heart of the town centre.
"The building is more spacious, brighter, greener, and more advanced than our previous building."