Missing farmhand Danuta Domagalska died in 'cash row'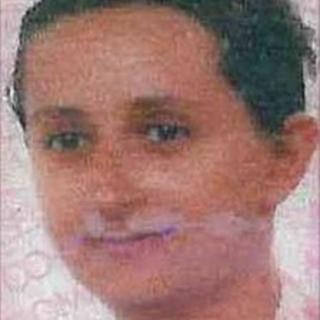 A Polish farm worker who went missing two weeks ago may have been killed in a row over money, police have said.
Mother-of-one Danuta Domagalska was last seen at New Moor Farm, Walworth Gate, near Darlington, on 6 August.
Female remains, believed to be those of the missing 27-year-old, were found in a shallow grave close to the farm on Saturday. She had been strangled.
Days earlier, her brother, Piotr Lawniczak, 31, was found hanged from a tree at the ice cream business farm.
Det Supt Adrian Green, of Durham Police, said he believed the motive for the woman's death was "financial".
Her brother went missing after farm owners John and Susan Archer told him they were not happy about his explanation of Mrs Domagalska's whereabouts.
The brother and sister lived with Mrs Domagalska's husband Marcin in an estate cottage on the farm.
Mr Green said: "We are appealing particularly to the Polish community for any insight they may have as to why this might have occurred, particularly around financial issues."
'Absolute tragedy'
Though the woman's body has yet to be formally identified, the search for the popular hard-working employee is at an end, police said.
The body was found in a shallow grave, only a foot deep in parts, covered with rubble and other material.
Mr Green added: "Some lengths had been taken to cover over the burial site."
Mrs Domagalska had a five-year-old son, Kuba, who is cared for by relatives in Poland.
Mr Lawniczak was father of a two-year-old, Wiktor, who is with his mother, Ewelina, at their home near Kalisz.
Mr Green added: "From any angle, this is an absolute tragedy."