James Cook Hospital nursery in E. coli outbreak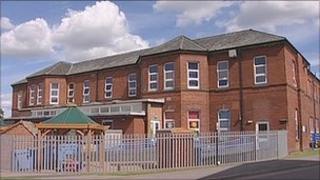 One child remains in hospital following an outbreak of E. coli at a hospital day nursery in Middlesbrough.
Four children are confirmed to have contracted the infection, and there are still two suspected cases at The James Cook University Hospital nursery.
The South Tees Hospital NHS Foundation Trust is continuing to work with The Health Protection Agency to investigate the cause of the outbreak.
The Playdays nursery will remain closed until Tuesday 30 August.
The suspected cases include one staff member who has not shown any symptoms.
Fifteen of the children with symptoms have now tested negative for E.coli O157. Results are still awaited for another seven cases who have had symptoms.
Director of nursing and patient safety Tricia Hart said: "Although the source of this infection is not yet known we took the decision to close the nursery in the interests of the children.
"We continue to work closely with all the agencies involved and follow their advice. It is important to remember children can get sickness and diarrhoea for a number of reasons."