9,500 apply for SSI UK jobs at old Corus steel plant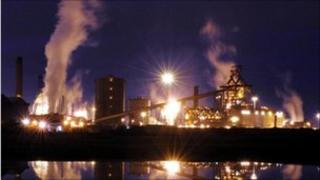 More than 9,500 people have applied for 1,000 jobs on offer at the former Corus steelworks on Teesside since recruitment began earlier this month.
The Redcar plant was mothballed in February 2010, when it was owned by Tata Steel, and subsequently bought by SSI UK in March 2011.
The firm expressed delighted at the response, but said experienced furnace operators and steelmakers were needed.
The old blast furnace is due to be fired up again on 8 December.
A company spokesman said: "We have been very pleased with the response we have had and with the quality of applicants.
"We are still on course to fire up the blast furnace on 8 December and are very keen to hear from any experienced operators who will be able to help in the process, even on a temporary basis."
The spokesman said many of the plant's former workforce had expressed an interest in returning to the site.
Interviews are due to begin early next month.