James Cook Hospital nursery: six E. coli cases confirmed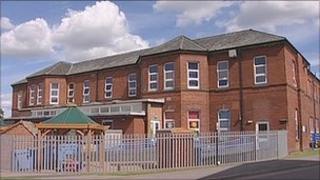 Two more people have been diagnosed with E. coli at a hospital day nursery in Middlesbrough - bringing the total number of cases to six.
A toddler who attended the James Cook University Hospital nursery is being treated in hospital.
And a member of staff also has the bug, but is not showing any symptoms. Twenty children have tested negative.
Four children were confirmed to have contracted E. coli earlier in the week. The nursery is to reopen on Tuesday.
The South Tees Hospital NHS Foundation and Health Protection Agency are trying to establish the cause of the outbreak at the nursery, which is used by the children of NHS staff.
The director of nursing and patient safety at the hospital, Tricia Hart, said: "Although the source of this infection is not yet known, we took the decision to close the nursery in the interests of the children.
"We continue to work closely with all the agencies involved and follow their advice.
"It is important to remember children can get sickness and diarrhoea for a number of reasons."