Darlington Civic given lifeline from the council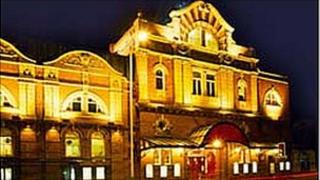 The threatened Darlington Civic Theatre has been offered another lifeline.
Darlington Council has agreed to spend £300,000 to keep it open until July 2012.
The building was put up for sale earlier this year, and if a buyer is not found, the venue could close down.
A council spokeswoman said: "We are committed to securing the long term future of the Civic Theatre and are in the middle of the tendering process".
Darlington Civic Theatre opened in 1907 but has been threatened with closure since the end of 2010.
Government spending cuts meant the local authority announced it would cut the £1m-a-year subsidy it previously gave to the theatre.
Some 360 staff also lost their jobs.