Former Corus steel plant in Redcar welcomes new starters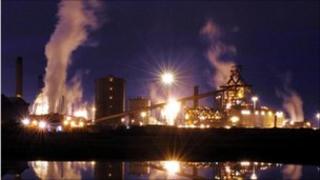 The first group of people who successfully applied for posts at a Teesside steel plant mothballed last year are due to start work.
The former Corus site in Redcar closed down in February 2010 with the loss of 1,600 jobs and was later bought by SSI UK in March 2011.
A recruitment campaign saw almost 10,000 people apply for 1,000 new jobs at the revamped facility.
On Tuesday, the first 100 successful applicants will begin their induction.
The old blast furnace at the plant is due to be fired up again on 8 December.
A company spokesman said some of the new starters were ex-steelworkers who had been employed at the plant, which was owned by Tata Steel when it was forced to close.