Wrongly jailed Cleveland PC in damages claim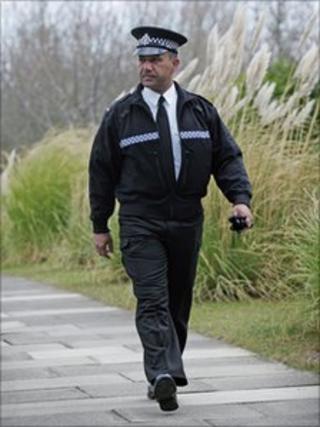 A former Cleveland Police officer is claiming nearly £847,000 damages after he was wrongfully sent to prison.
Ex-PC Sultan Alam, 48, was imprisoned for 18-months in 1996 for conspiracy to steal motor vehicle parts, two years after being accused.
He served half of his 18-month sentence in jail but in 2007 he was cleared by the Court of Appeal.
Cleveland Police admitted liability after it was sued by Mr Alam, who had battled for justice.
His Court of Appeal judgment said: "This is a very serious case of misconduct on the part of the police."
He was reinstated to Cleveland Police, but retired in 2009 on health grounds.
'Malicious prosecution'
Mr Alam's legal team argue that he is entitled to general damages for malicious prosecution and misfeasance in public office, covering distress, loss of liberty and damage to reputation.
His legal team, at the hearing at Middlesbrough County Court, said: "Mr Alam was the subject of appalling misconduct by police officers with the result that the chief constable has admitted liability for misfeasance in public office and malicious prosecution."
They argue that he should be awarded almost £847,000 on top of the £260,000 he has already received in lost back pay.
In 2003, four fellow officers involved in Mr Alam's original prosecution were charged with conspiracy to pervert the course of justice and other offences, but were acquitted.
A Cleveland Police spokeswoman said: "As this matter is still ongoing, it would not be appropriate to comment."
The case has been adjourned until a later date.