Milestone in Redcar blast furnace return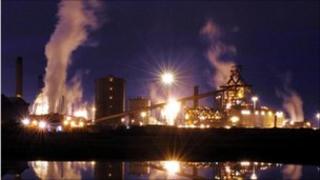 A milestone in firing up again the former Corus steelworks blast furnace in Redcar has been reached with the arrival of the first iron ore shipment.
The steel plant was mothballed in February 2010, when it was owned by Tata Steel, and subsequently bought by Thai firm SSI in March 2011.
SSI is hoping the blast furnace will be started up again on 8 December.
A ship, China Act, with 139,000 tonnes of iron ore from Brazil berthed at Redcar Bulk Terminal late on Saturday.
The reigniting of the blast furnace has been long-awaited in Redcar.
When the plant was mothballed, 1,600 jobs were lost.
SSI said 1,000 jobs would be created and an online recruitment campaign has been running with thousands of people registering their interest.