BBC Give an Hour: Ex-Corus staff turn to internet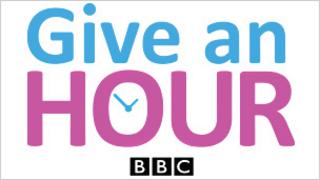 Job seekers have been using the internet, many for the first time, to apply for 1,000 steel jobs on Teesside.
Thai firm Sahaviriya Steel Industries (SSI) took over the former Corus plant in Redcar in March.
For some prospective recruits it was the first time they had used the internet.
It comes as the BBC launches a campaign called Give an Hour to help people get online.
Denis Riley, 54, has seen the job application process change since the last time he applied for a job.
He said: "I applied for SSI through the internet. I found it a lot better because you are not writing down everything.
Fear of unknown
"It is the first time I have applied for a job on the internet. I have only ever had two jobs since I left school."
Another prospective recruit, Eddie Gollogly, started in the industry when he was 15 years old.
He worked for 40 years in the plant before it was mothballed last February.
He said: "I left the playground on the Friday and I joined on the Monday. Nearly 40 years later (there was) the bombshell that we were going to close.
"The application was online, which I had never done before. So the fear of the unknown always creeps in."
Fiona Bruce and a host of BBC celebrities are encouraging people to donate their 'free' hour when the clocks go back on 30 October to introduce someone to the internet for the first time.
Give an Hour is asking regular computer users to help a friend, neighbour or relation to experience what the internet has to offer.
To get more tips and advice you can log on to the Give an Hour website or call 08000 150 950.