Wind farm in Stockton gets go-ahead after delays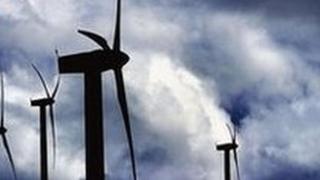 A delayed wind farm scheme which is expected to create 30 jobs has been given the official go-ahead.
Banks Renewables wants to build a wind farm at Lambs Hill, Stockton, generating electricity for 5,500 homes.
Stockton Council approved the plan in March, but it was delayed to see whether the scheme needed to be reviewed by the secretary of state.
But the scheme does not need government approval, and work on the four turbines will begin next year, the council said.
The scheme will be located in the north west of the borough, three miles east of the A1.
A spokesman for Stockton Council said: "The wind farm will also provide a significant boost for the Teesside economy through the local supply chain, and up to 30 people will be employed on site during the construction process."
Phil Dyke, development director of Banks Renewables, said the scheme would give the area a long-term economic boost.