Steel cash boosts Teesside companies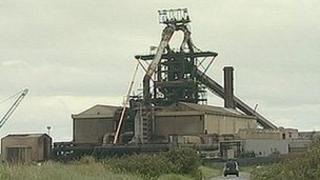 More than 140 small businesses across Tees Valley have benefited from a fund set up in the wake of the mothballing of Teesside Cast Products.
The fledgling companies have been awarded grants of up to £3,500 from UK Steel Enterprise, a subsidiary of Tata.
Businesses include fudge manufacture, motor cycle training, IT, photography, construction, mobile tyre-fitting, children's soft play, and surfing.
It has also led to the creation of an estimated 267 jobs.
The fund, which gives entrepreneurs and businesses less than 18 months old access to relatively small amounts of cash to help them get off the ground, was launched in 2010.
The initial £600,000 has since attracted a further £500,000 from One NorthEast, through the Tees Valley Industrial Programme.
Simon Hamilton, from UK Steel Enterprise, said: "Despite the economic difficulties, people in Tees Valley have shown themselves to be determined and resourceful.
"Some have used their redundancy money to start up and others have based the business on their hobby.
"These small businesses are playing an important part in creating a sound business sector and jobs for the future in Tees Valley."