Marske doorbell theft spate prompts CCTV appeal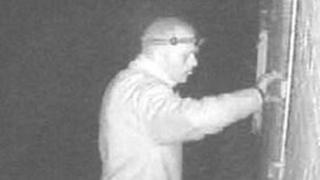 A man with a head torch and a terrier-like dog is being sought in connection with a spate of what police on Teesside have described as unusual thefts.
Over the past two weeks a number of doorbells have been taken from homes in the Marske area.
Officers said that because they are of little value there does not appear to be a reason for them to be stolen.
A CCTV image of a man they want to speak to in connection with the incidents has been released.
The man is described as about 5ft 10ins tall, balding on top with cropped hair and aged between 40 and 60.
He wears a head torch and has a terrier-type dog with him.