Billingham wind turbine plant loses out on contract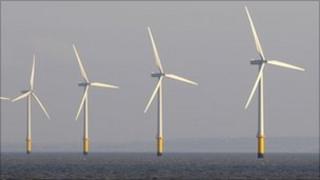 A Teesside wind turbine company has lost out on a contract to supply parts to a massive wind farm off the north-east of England coast.
TAG Energy Solutions, based at Haverton Hill near Billingham, had believed it was in the running to supply 13 monopiles to the development.
But they are now being sourced from a Belgian company.
The £200m wind farm, off the Redcar coast, will eventually deliver enough green energy to power 40,000 homes.
No-one from TAG Energy Solutions was available for comment.