Marske doorbell thief strikes again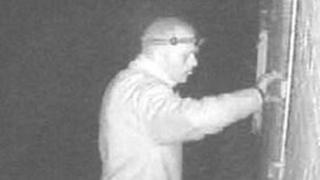 A dog-walking doorbell thief is continuing to plague homes in East Cleveland, police have warned.
Households were alerted last month after a spate of bizarre thefts in Marske, involving a man with a head torch accompanied by a terrier dog.
Now a second alert has been issued as the same man is thought to have been responsible for four more thefts.
Cleveland Police have issued a CCTV image of a man they want to speak to in connection with the incidents.
A force spokeswoman said: "We have issued a second warning to householders in Marske after the mystery doorbell thief struck again.
"In the last few weeks of January four homes were targeted for their bells.
"Then the thief struck again on 2, 6, 7 and 11 February. The doorbells are of little value and there is no apparent reason for their theft."
The suspect is described as white, about 5ft 10ins tall, with short cropped hair which is balding on top, and aged between 40 and 60.
He is of medium build and was wearing a fleece-type jacket and jeans.