Hundreds of Stockton homes share in £4m fuel grant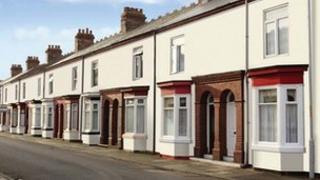 Hundreds of householders in Stockton will share in a grant of almost £4m to warm up their homes.
Around 400 houses in the Parkfield area will be fitted with draught proofing, new insulation and heating systems over the next few months.
The initiative, to make homes more energy-efficient, is a joint venture between Stockton Council and Boldon-based GoWarm.
Currently 50 homes in Tarring Street are undergoing work.
Councillor David Rose, the council's cabinet member for the environment, said: "Fuel poverty is a huge challenge, with rising energy prices, and the people living in the least energy-efficient homes also often suffering most from reduced household income.
"Our partnership with GoWarm means thousands of people can look forward to living in warmer homes, leading to lower fuel bills, more disposal income and better health."