Some Rock Farm Dairy jobs are to be saved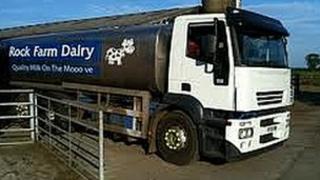 Some of the 88 jobs put at risk by the closure of Rock Farm Dairy in County Durham are to be saved.
Lincolnshire based Cool Milk has offered financial help so the County Durham dairy can continue to operate.
The dairy will now use the name UK Dairy Sales Ltd as part of the agreement with Cool Milk.
The move means that Rock Farm Dairy customers will continue to receive milk supplies and some of the jobs at risk will be saved.
It is not known how many of the 88 jobs will be saved by the buy out.
The business had been run by the Gregory family for more than 100 years and has a well-established customer base across the region.
The facility can process up to 150,000 litres of milk per day.