Failed city bid hailed by Middlesbrough mayor Ray Mallon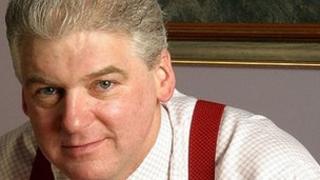 Middlesbrough's mayor Ray Mallon has hailed the town's bid to become a city as a "major boost" to its standing at home and abroad.
The town missed out on city status to mark the Queen's Diamond Jubilee to Chelmsford in Essex, Perth in Scotland and St Asaph in Wales.
Mr Mallon said the town's campaign, launched in March 2011, "brought out the best in its people".
He did not rule a further bid for city status in the future.
Local authorities were invited last year to submit bids for their towns to take on city status in a process overseen by the deputy prime minister's office.
Mr Mallon said: "We might not have gained city status this time around, but no-one can have been left in any doubt over Middlesbrough's ambition for the future.
'Deliver opportunities'
"This a town with its focus firmly on that future - a true city at heart.
"This campaign has brought out the very best in the town and its people, and that can only stand it in good stead.
"Many people automatically assume Middlesbrough is a city, and that speaks volumes about how we are seen by the outside world.
"This is a town that feels and acts like a city, and can deliver the opportunities that any city can deliver."
Middlesbrough's campaign was launched by the town's school children, with the formal 25-page bid document.
Claire Wordsworth, from the city status bid team, said: "The campaign has given a voice to the ordinary men, women and children of Teesside, enabling them to tell the world why this special place deserves to be recognised, both for its heritage and for its future potential."