Company invests £9.3m in Peterlee PepsiCo warehouse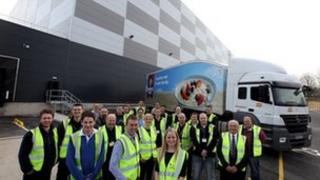 A £9.3m warehouse investment in County Durham will secure 400 jobs.
The PepsiCo funding will see the warehouse at Peterlee expand to nearly triple its current size.
As part of the investment the new site will have to meet certain green criteria, including 99% of the construction waste being recycled.
Grahame Morris MP for Easington said: "This investment signals PepsiCo's continued commitment to Peterlee and the 400 people it employs in the area."