Views sought on future of the Clairville Stadium site in Middlesbrough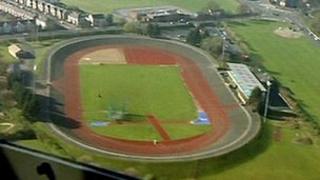 The public are being invited to give their views on plans for the site of a Middlesbrough sports arena.
Clairville Stadium will be demolished and replaced by housing and a new regional sports village at the existing Prissick site off Marton Road.
The council are asking for input on the development guidance that will be issued to help developers interested in the developing the land.
The public consultation will run until 29 April.
The guidance for the 4.25 hectare site which sits close to the town's Albert Park will play an important role in the marketing of the land as it outlines acceptable uses, design principles and aspirations for the site.
It is part of Middlesbrough Council's strategy to deal with cuts which will see its budget reduced by more than £50m over four years.
Copies of the development guidance and information boards are now available to view at the Grove Hill Resource Centre or alternatively from the council website.