Fake college boss Michael Smallman must repay cash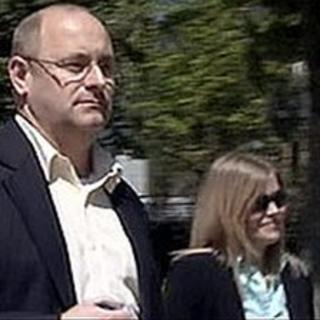 A man who conned the government and thousands of Teesside students out of more than £16m has been told to pay back £209,000.
Michael Smallman, from Northallerton, North Yorkshire, ran the National Distance Learning College (NDLC) in Middlesbrough which collapsed in 2001.
Of the 80,000 students who signed up for his home study courses only 18 received genuine diplomas.
In 2008 he was convicted of fraudulent trading and jailed for seven years.
The court heard that his company offered inadequate training, refused to refund students who chose not to go ahead with the course and wrongly claimed its qualifications were accredited by the City and Guilds of London Institute.
When it collapsed, it owed £3.5m to creditors.
The hearing also heard that millions made from it had been spent on horse-racing and property renovation.
'Innocent victims'
A confiscation hearing under the Criminal Justice Act heard that he had netted £16.6m as a result of his criminal conduct, of which £209,000 remained available to be confiscated.
He has six months to pay that amount or his sentence will be extended by two years.
His wife, Angela Smallman, who was sentenced to a 15-month term for money laundering, was ordered under the Proceeds of Crime Act to pay £4,910 within two months or face three months imprisonment.
Det Ch Insp Lisa Atkinson, head of the North East Regional Asset Recovery Team, said: "The students involved in this case have obtained the required loans and grants to further their education and received nothing in return.
"There are so many innocent victims that have unwittingly funded Smallman's lavish lifestyle."