Missing Hartlepool dad Scott Fletcher Father's Day appeal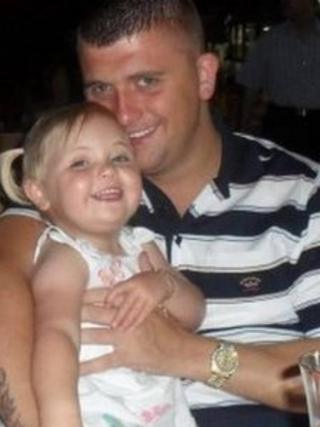 The family of a missing Hartlepool man has appealed for help from members of the public on the second Fathers' Day without him.
Scott Fletcher, 28, was last seen on 11 May 2011 at about 20:20 BST, in a lay-by opposite the Jet garage on the A181 at Wheatley Hill, near Durham.
The search for him recently stretched to the Appleby Horse Fair in Cumbria.
His mother said it would be a difficult day for his five-year-old daughter, Lucie, and stepson Bradley, seven.
Julie Fletcher, said: "Scott has a very close relationship with his dad and Sunday once again will be a difficult day, not only for his dad, but especially for Lucie and Bradley.
"They know he is missing now as they have inadvertently seen some of the publicity and Lucie in particular has been very upset at the thought that her daddy is lost and we cannot help him to come home.
"As time goes on we, as his family, and the children in particular, are finding the situation more and more difficult to cope with and again we are appealing for some help from the public."
Detective Chief Inspector Jon Green said: "His children are desperate to see their dad and we know that he had a close relationship with Lucie and Bradley.
"His lack of contact with them is particularly out of character.
"I would urge anyone who has any information at all to contact us and help us put an end to the torment that Scott's family and his young children are suffering."