Holiways Ford jobs axed as dealer goes into administration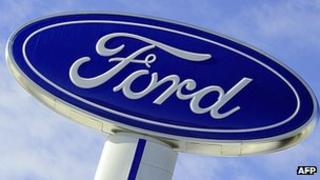 More than 30 people have been made redundant after north-east England car dealer, Holiways Ford, went into administration.
Administrator KPMG, has made 38 of the firm's 81 staff redundant.
Some staff however, will be retained to work with the administrators to facilitate winding up the company's affairs, KPMG said.
The company had branches in Bishop Auckland, Durham, Hartlepool and Newton Aycliffe.
But the Hartlepool and Durham branches were sold at the end of June and re-branded as Bristol Street Motors.
KPMG's Mark Firmin and Howard Smith, have been appointed joint administrators by FCE Bank plc - a subsidiary of the Ford Motor Company.
'Significant losses'
The administrators confirmed that, as far as they were aware, there are "no customers of the retail operation financially impacted".
They also said they have retained mechanics to work on the cars that are mid-way through repairs and services so that customers of this part of the business have their car returned to them in a fit state.
Mark Firmin, KPMG joint administrator, said: "Despite a restructure, which saw Holiways sell two dealerships in recent weeks, the significant losses incurred by the business through the summer means it simply couldn't continue to trade."
According to the Society of Motor Manufacturers, car sales nationally have largely been unaffected by recent recessional trends, with UK car sales rising by 9.3% in July 2012, compared to July 2011.
But the administrators said Holiways Ford had not been able to "mirror that trend".