Keith Bristow to continue with Operation Sacristy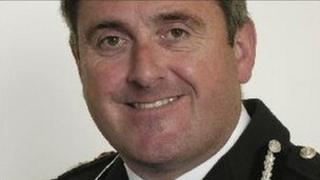 The director of the National Crime Agency will continue to lead a corruption inquiry at Cleveland Police Authority, it has been confirmed.
Keith Bristow has been appointed by the home secretary to head an investigation into allegations of child abuse in north Wales.
But the former Warwickshire chief constable will retain his responsibilities for Operation Sacristy.
The Cleveland probe began last August.
Operation Sacristy is investigating individuals with past or present associations with Cleveland Police Authority and the way the authority conducted some of its business.
A number of people have been arrested in connection with the inquiry, including the authority's former chairman, Dave McLuckie, Cleveland's former chief constable, Sean Price, and his deputy, Derek Bonnard.
Mr Price was sacked by the force last month after he was found guilty of gross misconduct in relation to the role he played in the recruitment of Mr McLuckie's daughter to a civilian role at the force.