Horden shootings: inquest date set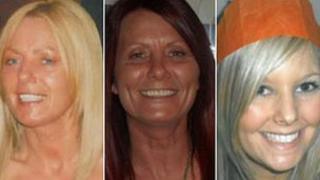 The date of an inquest into the deaths of three family members shot by a man who then turned the gun on himself has been announced.
Michael Atherton, 44, killed his partner Susan McGoldrick; Alison Turnbull, her daughter Tanya, and then himself, on New Year's Day 2012.
It followed a row at his home in Horden, near Peterlee, County Durham.
The hearing, expected to last two weeks, will take place at Crook Coroner's Court from 3 March.
Despite a history of domestic abuse and threats to self-harm, Atherton legally owned six weapons, including three shotguns.
Following the shootings, the Independent Police Complaints Commission (IPCC) carried out an investigation into the decision by Durham Police to award him a licence.
The watchdog found that the force failed to properly scrutinise Atherton's 2006 application for a shotgun certificate and an application for a firearms licence two years later.
It ruled that although there was no evidence to warrant criminal or disciplinary action against any member of the force, there were "a number of incidents" which "should have cast doubt" on his suitability to hold firearms.
Durham Police said that it had since carried out a full review of policy and procedures.
Alison Turnbull's son, Bobby, has started a campaign urging tougher restrictions on the issuing of gun licences.