Katrice Lee: Guilty plea over Facebook harassment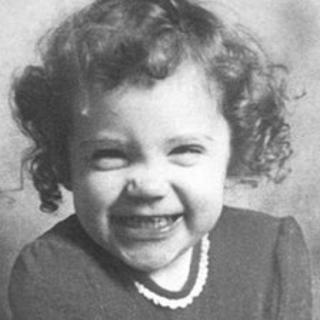 A woman who claimed to be a missing toddler who went missing in Germany in 1981 has pleaded guilty to using Facebook to harass her family.
Donna Wright, 33, from Spennymoor, County Durham, admitted sending messages to the family of Katrice Lee in Hampshire.
The two-year-old went missing from a shop near an Army base in Paderborn.
Wright appeared via videolink at Newton Aycliffe Magistrates' Court and will be sentenced next month.
After claiming to be the girl, Wright continued to harass the family even after a DNA test proved she was not.
The court heard that Wright was deemed not fit to attend court in person.
Jane Scott, defending, said: "Donna Wright is considered to be a very vulnerable person and she has been admitted to hospital on a number of occasions."
District Judge Martin Walker said: "I'm satisfied that this is not a case where Ms Wright is trying to avoid the due process of law.
"I have read more than one report where the medical professional says she would not be fit to attend court in person."
'Gone through hell'
Wright is due to be sentenced on 19 March after admitting a Section 2 offence under the Protection from Harassment Act.
Katrice's mother Sharon, from Gosport in Hampshire, and father Richard Lee, from Hartlepool, believe their daughter was snatched and could still be alive.
Outside court, Mr Lee said: "We want a conclusion because we have put up with this since September 2011 and my family has gone through hell.
"She wanted her 15 minutes of fame on the tragedy of my family."
Mr Lee spoke of his frustration at the process.
He said: "If you can use false names repeatedly it's not the mark of someone who is unwell. My family's feelings have not been taken into account."