John Darwin email 'hacking' case dropped by CPS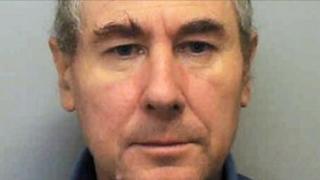 A Sky News journalist accused of hacking into the emails of fake canoe death couple John and Anne Darwin will face no further action.
Gerard Tubb allegedly accessed their emails but the Crown Prosecution Service said prosecution would not be in the public interest.
It also said it was not clear whether it was done in the UK or elsewhere.
John Darwin and his wife Anne were convicted of insurance fraud in 2008 over the faking of his death.
'Responsible journalism'
In March 2002 he had been reported missing in a canoe off the coast of Teesside.
His wife Anne collected more than £500,000 in life insurance payouts while he hid in their Seaton Carew home, allowing their two sons to think he was dead.
In the run-up to the trial, former Sky News managing editor Simon Cole agreed North of England correspondent Mr Tubb could hack into the Darwins' Yahoo! email account.
Sky News said the action was in the public interest and amounted to "responsible journalism".
Information, which the broadcaster described as "pivotal" to the court case, was passed to Cleveland Police.
Malcolm McHaffie, deputy head of special crime at the Crown Prosecution Service, said: "On the evidence currently available it is not possible to ascertain whether the potential offence of unlawful interception of a communication was committed in the UK or the US.
"Although this may warrant further investigation, it has been decided... that further investigations are not required as, in accordance with the DPP's guidelines, we do not consider that any potential prosecution would be in the public interest."