Hartlepool's Queen's Rink Ballroom inspires exhibition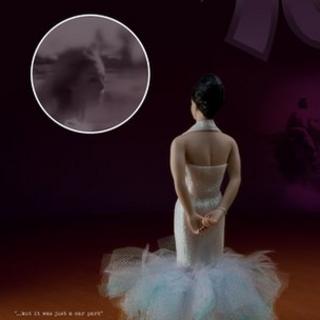 Memories of a Hartlepool dance venue have provided the inspiration for a new exhibition at the town's art gallery.
Send Three and Fourpence by artist Neil Armstrong, explores how events from the past are reinterpreted in the present day.
It focuses on the experiences of regulars at the Queen's Rink Ballroom, which closed in the 1960s.
The show features video, photography and a song titled Our Three Shilling Affair.
'Vivid moments'
Known locally as "the Rink", the Clarence Road nightspot opened in 1910 and was popular with people throughout Hartlepool and surrounding villages.
The exhibition includes images from its lifetime and personal thoughts of those who spent time there.
Mr Armstrong said the ballroom was a "catalyst for so many vivid moments".
"The Rink closed its doors in 1968," he said. "This is my way of reopening them."
Mr Armstrong has interviewed singer Marion Keene who performed with the ballroom's resident band and drummer John Hart of The Hartbeats, regular performers at the venue.
Mr Hart's original drum kit from the 1960s features in the exhibition.
The exhibition is supported by Arts Council England. Entry is free.