Gun licence costs threaten policing, says Cleveland PCC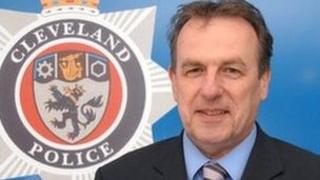 The cost of gun licences should be quadrupled, Cleveland's police and crime commissioner (PCC) has said.
Barry Coppinger has called on the government to raise the application fee from £50 to "nearer £200" to cover costs.
He said the difference between fees and the amount licences cost to process in the area is almost £100,000, equivalent to two neighbourhood police officers.
The force granted 215 applications between 1 April 2012 and 31 March 2013.
The fee police can charge for firearms licensing is set by the Home Office and has not been reviewed since 2001, Mr Coppinger said.
He said he had written to the Home Secretary requesting PCCs be given the power to set their own charges.
"I have now learned unofficially that the government will not move on this," he said.
"But it needs to ask itself, in times of austerity, what does the public need more - police officers or subsidising licence fees?"
The Association of Chief Police Officers said the gun licensing system cost the public an estimated £23.7m annually, with the police only recovering about £6.4m in fees.
A Home Office spokesperson said: "We remain committed to ensuring taxpayers do not continue to bear the burden of subsidising firearms licensing administration and we are considering ways of allowing forces to recover a higher proportion of their costs.
"We intend to come forward with further proposals shortly."