Stockton gypsy and traveller site consultation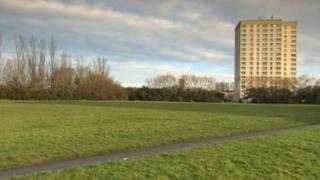 A list of potential sites for gypsy and traveller families to live in Stockton are to be put out for consultation.
Six plots of land have been identified, but residents say the spaces should be used for the community.
The government requires all local authorities to identify sites with sufficient space to meet the needs of the gypsy and traveller community.
The council stressed an area's inclusion on the shortlist did not mean it would definitely be developed.
Regeneration and transport cabinet member Mike Smith said: "If we do not identify potentially suitable sites then any location in the borough may be subject to an application."
The process would identify suitable sites but they would not be run by the council.
Private developers would still have to submit planning applications as normal, "should there be a future demand for them".
"Any comments received during the consultation will form part of a further assessment of the sites before the final selection of preferred sites for allocation," Mr Smith added.
"The consultation may also result in new sites being put forward and these would be assessed using the same criteria used so far."
The consultation period will run from 3 February 3 to 17 March.