Cleveland mine awarded £4.9m to extract polyhalite fertiliser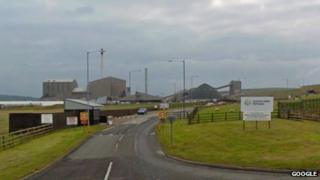 Nearly £5m is to be spent boosting the organic fertiliser market through investment at a potash mine on Teesside.
The government has awarded a grant to support the mining of polyhalite at Cleveland Potash Limited's Boulby site.
General manager Phil Baines said the project would establish the country as a "pioneer" in developing the mineral.
The company believes there are significant deposits of polyhalite with more than one billion tonnes offshore.
It said the project, totalling £38m, would create 125 "direct" and about 265 "indirect" jobs and would help secure the long-term future of the mine, which has a workforce of more than 1,000.
Mr Baines said the money would also help safeguard the future of the Boulby mine and provide "a much-needed boost to the local and regional economy".