Andy McDonald defends de-selection of councillors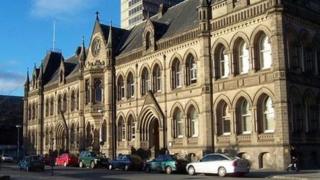 Middlesbrough Labour MP Andy McDonald has defended the party after four of five councillors to be deselected lost appeals against the decisions.
Pervaz Khan, Sajaad Khan, Len Junier and John McPartland will not be able to stand in next May's elections. Derek Loughborough was successful in appealing.
The five had been deselected as candidates for a variety of reasons.
Mr McDonald said all had been subject to the same "fair and even process".
The party would field more female candidates than ever, he added.
All those wishing to stand for election must go through an interview process before each round of elections.
"What we do have is a panel that is very, very healthy," Mr McDonald told BBC Tees.
"I look forward to 2015 when Middlesbrough Council in terms of its gender balance will be much more representative of the community at large."
Pervaz Khan and Mr Loughborough were reinstated to the party last year after they were suspended following allegations they had broken rules in relation to the recruitment of new members.
It is understood a statement will be released on behalf of the councillors who were unsuccessful in their appeals in the coming days.
Mr McDonald said the selection process was followed "meticulously".