Hartlepool and Stockton NHS nurseries to close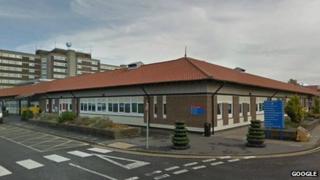 Two NHS day nurseries on Teesside are to close by the end of the year, the local health trust has said.
North Tees and Hartlepool NHS Foundation Trust said its nurseries at Hartlepool Hospital and University Hospital of North Tees in Stockton had become uneconomic to run.
Fifty-four full and part-time staff will be affected, the trust said.
The union Unison said the closures would have a "devastating impact" on staff and the community.
The trust said the decision was made after a comprehensive review of the service.
'Excellent service'
One parent, Julie, who uses the Stockton nursery, spoke to BBC Tees and said she was "furious" the trust had not told parents the review was taking place.
"There's going to be a massive upset and upheaval for me," she said, adding that she would be prepared to pay "considerably more" to keep the service.
Mark Edmundson from Unison said: "This will have a devastating impact on employees, the local community and staff."
Chief Executive of the trust Alan Foster stressed the move was "not in any way a reflection of the quality of our nursery staff who provide an excellent service".
He said: "In these difficult times we cannot continue to offer a service which spends more than it brings in and therefore has to be subsidised with support from frontline healthcare budgets."