Teenager cautioned over racist Manish Bhasin tweet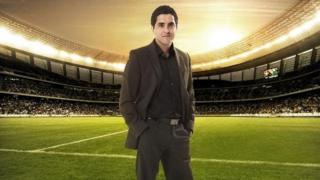 A teenager who sent a racist tweet to BBC presenter Manish Bhasin has been dealt with under section 4 (racial aggravation) of the Public Order Act.
Mr Bhasin was speaking to Middlesbrough fans online ahead of his visit for the club's game against Bournemouth when a Twitter user sent the abusive message.
Cleveland Police said the boy, 14, admitted the offence and received a police caution.
It is also believed Middlesbrough FC has revoked his season ticket.
After the tweet was sent, fans quickly condemned the comment. The account has since been deleted.