Wolviston road works at A19 and A689 complete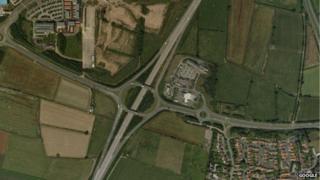 A £3.7m scheme aiming to cut congestion for motorists accessing the A19 near Stockton has been completed.
Work at the A19 A689 Wolviston Interchange near Wynyard began in May and has seen sliproads widened and the introduction of traffic lights.
The Highways Agency and Stockton Borough Council said the work should ease congestion.
It is the first of four such pinch point schemes to be completed in the North East.
Stockton Council's cabinet member for regeneration and transport Mike Smith, said: "Businesses in the north of our borough are continuing to develop and expand while the number of people living in the area is also growing so improvements to the road network are vital."