Angela Wrightson murder: Mother pays tribute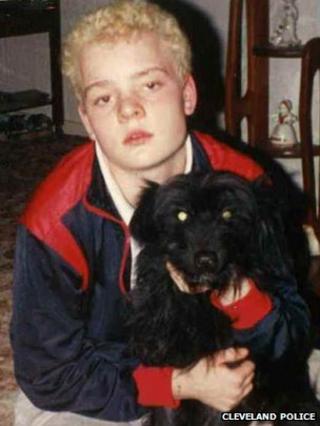 The mother of a woman who was found dead in Hartlepool has described her as "a real character".
Angela Wrightson, 39, was discovered by police at her Stephen Street home on Tuesday 9 December, having died of blood loss after sustaining substantial injuries.
Maureen Wrightson said her daughter had "many difficulties" in her life and that her death was "desperately sad".
Two girls aged 13 and 14 have been charged with her murder.
She said: "As a mother and as a whole family, we have been left devastated by the loss of Angie."
"Angie was a real character. She was really well known around the town and we have been comforted by the many messages of sympathy and support which have been passed to us in person and via social media.
"While we would like to thank everyone for their kindness, we would like to ask for privacy as we come to terms with what has happened."