Cleveland Fire Authority chair 'angry' over Labour de-selection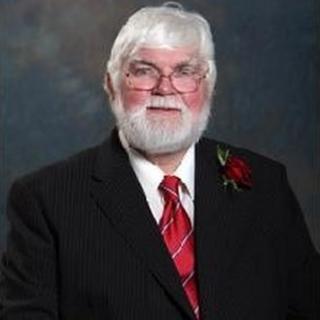 The chair of Cleveland Fire Authority who has been deselected by the Labour Party says it is "totally unjust".
At a meeting on Friday, Brian Briggs was told he cannot seek re-election as a Labour candidate as he "lacked commitment" to campaigning.
A Labour Party spokesman said the decision in Redcar and Cleveland for May's local elections had been "robust but fair."
But, Mr Briggs said he had been "left angry" by the decision.
The Skelton ward councillor said: "I've been committed to the Labour Party for over 60 years.
"I remember delivering Labour leaflets with my father when I was a child."
He said he now plans to seek legal advice about whether he can now remain part of the committee.
'Left devastated'
Redcar and Cleveland council leader George Dunning said he was "dismayed" with the decision.
He said: "Brian has been an outstanding local Labour councillor and an excellent chair of the fire authority. I've been left devastated by his de-selection.
"Councillor Brian Briggs, along with other recently deselected candidates, continues to have my full support."
In December, senior Redcar councillors Steve Goldswain and Norman Pickthall were also deselected by the party.
The ceremonial Mayor of Redcar Carole Simms also faced de-selection, but won her appeal and can apply to seek re-election as a Labour candidate.
A Labour North spokesman said: "The party expects the highest standards from anyone seeking to represent it in an election.
"In May, Labour will be putting forward an excellent team of local candidates committed to representing the people of Redcar."